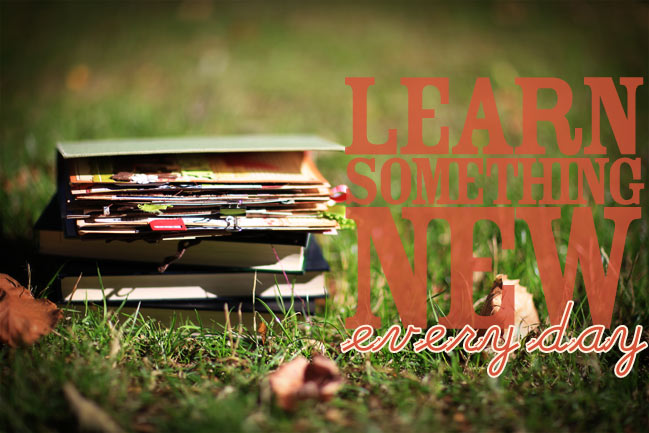 Starting September 1st, I am participating in Shimelle's Learn Something New Every Day class where I'll focus on learning
something new from my life for every day in September. With the kiddos off to school to start learning new things, what better time than now to document my continual journey of learning! I'm hopeful I'll keep up with daily entries and eventually get them all scrapped!
What have you learned today?